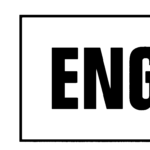 EngA Engineered Air
NOW STARTING AT $18.50 per hour!
Assembly
Electrical
Warehouse
Apply in person Mon-Fri, 8:00-11:00 a.m.
32050 W. 83rd Street., De Soto, Kansas 66018 – at 83rd and Kill Creek Rd.
913-583-3181
EOE • Se habla Español
Engineered Air, located in DeSoto, Kansas, has immediate openings in welding, assembly, electrical and warehouse positions. Starting pay is $18.50 per hour. The hours are 7:00 to 3:30. Overtime is possible. Must be able to handle physical work, may include some lifting of at least 50 pounds. Air conditioned facility. Come interview today and start tomorrow. Open interviews are being held Monday thru Friday 8:00 a.m. to 11:00 a.m.
1st shift – 7:00 to 3:30
Overtime possible
Hourly Wages
Health Benefits Medical, Dental, Vision
Able to handle physical work, may include heavy lifting of at least 50 pounds