Serenely nestled in northwest Johnson County, KS and located along the four-lane Kansas Highway K-10, with a population of 6,506, De Soto offers an enviable quality of life, great schools and accessible affordability. De Soto is just minutes away from the hustle and bustle of downtown Kansas City and the eclectic college town, Lawrence, which is home to the University of Kansas.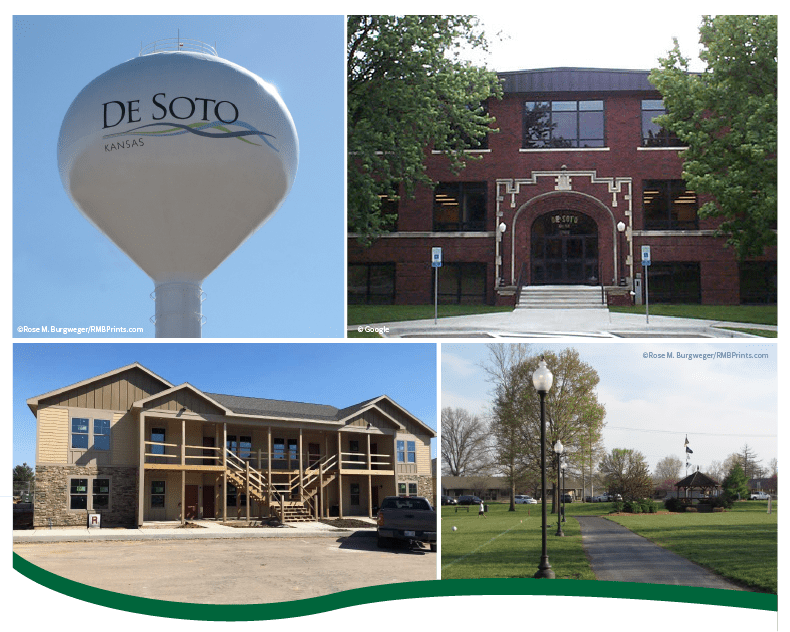 A vibrant community with small-town appeal, De Soto is the preeminent place for young families to start their stories.

---
National and international headquartered companies like Goodcents Deli Fresh Subs, Huhtamaki Americas, Inc. (makers of CHINET®), Engineered Air and Intervet, one of the world's leading manufacturers of animal health supplies call De Soto home.